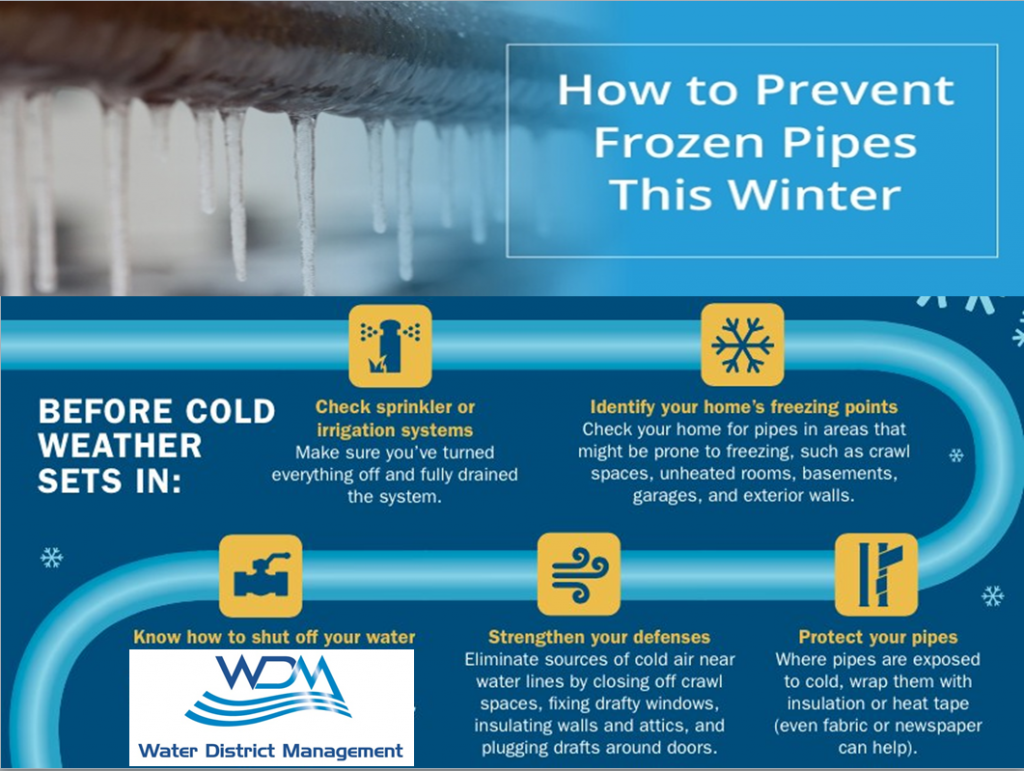 This is Northampton MUD with an important message. We understand you are preparing for the upcoming freezing temperatures but Please do NOT drip your faucets. Dripping faucets could put a strain on the system in these types of events resulting in low pressure. Please take all necessary precautions to protect your pipes and water related devices. Here are a few reminders and tips:
BEFORE COLD WEATEHR SETS IN:
Check sprinkler or irrigation systems
Make sure you've turned everything off and fully drained the system.
Identify your home's freezing points
Check your home for pipes in areas that might be prone to freezing, such as crawl spaces, unheated rooms, basements, garages, and exterior walls.
Protect your pipes
Where pipes are exposed to cold, wrap them with insulation or heat tape (even fabric or newspaper can help).
Strengthen your defenses
Eliminate sources of cold air near water lines by closing off crawl spaces, fixing drafty windows, insulating walls and attics, and plugging drafts around doors.